Cloud Migration is the first step for businesses like yours to take advantage of cloud for its scalability, reliability and high availability. However these migrations typically are more complex than a simple lift-and-shift.
At Agile GCP Labs, we will help define the cloud roadmap and execute on migrating your critical systems including databases, data warehouse and applications quickly and seamlessly to the Google Cloud Platform. We may re-platform or re-architect your business-critical applications and databases to be cloud ready. The entire migration process will be quick without disruptions, lower your costs and have the platform ready for you to easily take advantage of your data.
At Agile GCP Labs, we provide end-to-end cloud migration services from assessments and migration planning, executing the migration and leveraging/managing your new Google Cloud solution.
Migration Planning/POC
We build a small Proof-of-concept (POC) before fully migrating your workload to cloud. While the POC may not identify all possible issues, it gives greater clarity and understanding of the challenges you may face. Few of the metrics we look for during the POC phase are
Performance comparison with your existing application
Level of complexity involved in migration
Network challenges that needs to be addressed
Reliability
Infrastructure Migration
With sustained use discounts on Google Compute Engine VMs, costs can be significantly lower than managing hardware or VMs in a traditional data center. We will define the methodology of migrating computing resources as per best practices so that the VMs in GCP allow you to spin up new applications, experiment with them and turn them off as necessary. Here's a brief comparison of environments to consider during infrastructure migration from on-prem to GCP.
Operational Management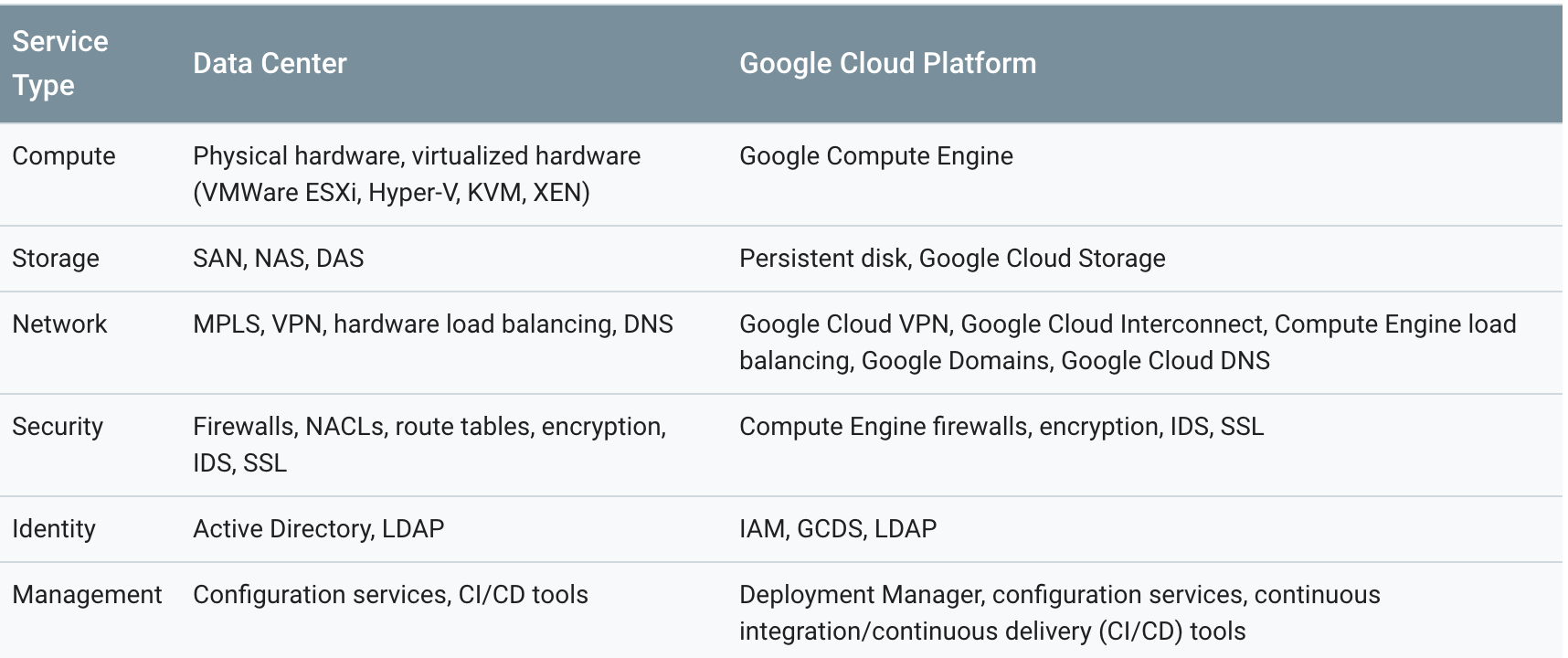 When the migration is complete, Agile GCP Labs provides 24x7 ongoing operational support with our global GCP certified teams.